SEPTEMBER 21, 2019
9 am–7 pm
Each year more than 30,000 visitors come to BugFest to experience over 100 exhibits, crafts, games, and activities. The museum and VT provide the opportunity for you to interact with entomologists and other scientists so you can continue learning about the fascinating world of bugs. They also feature Café Insecta, where the brave can sample buggy dishes prepared by local chefs. The best part is, it's all free!
2019 THEME ARTHROPOD: BEETLES!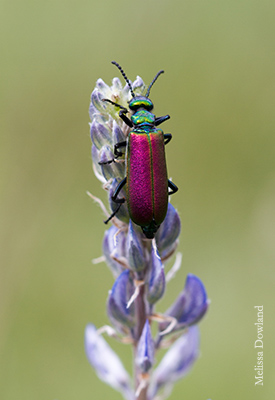 Why are beetles featured at BugFest this year? Beetles account for over 400,000 species — nearly one-fourth of all known types of animals!
At BugFest 2019:
Enjoy the entertaining displays, exhibits, and activities — both inside and outside the Museum.
Learn about arthropods, which make up three-quarters of all animals on Earth, during fascinating presentations.
Taste delectable dishes featuring creepy crawlers as a major ingredient at Café Insecta.
---
What's in a name? BugFest celebrates all arthropods, a group that includes insects, spiders and scorpions, centipedes and millipedes, crayfish and crabs and many other creatures, as well as true bugs, like cicadas and planthoppers.
Friends of the Museum:
Stop by to learn how you can get un-beetle-able perks at BugFest, including free swag, Italian ice, a members-only animal feeding and access to the Cafe Insecta Member Fast Lane! VIP badges will be available for the first 500 members. Get a free BugFest t-shirt when you join/renew Museum membership from Sept. 7-21 with code BeetleTee19 or onsite during the event.
BUGFEST: INSIDE THE MUSEUM
9 am–5 pm
All four floors of the Museum will be filled with buggy fun!
The first floor of the Nature Exploration Center is open from 9am to 7pm.
BUGFEST: OUTDOORS
9am–7 pm
Jones Street, Bicentennial Plaza, and Edenton Street will be teeming with activities, bug stations and a street carnival.
If you need any accommodations to attend the event, please contact Kari Wouk.
Send us an email at the following links if you are interested in:
Participating in Café Insecta We have filled all of our available spaces for Cafe Insecta 2019, but if you would like to participate in 2020, please contact us!
https://naturalsciences.org/calendar/bugfest/